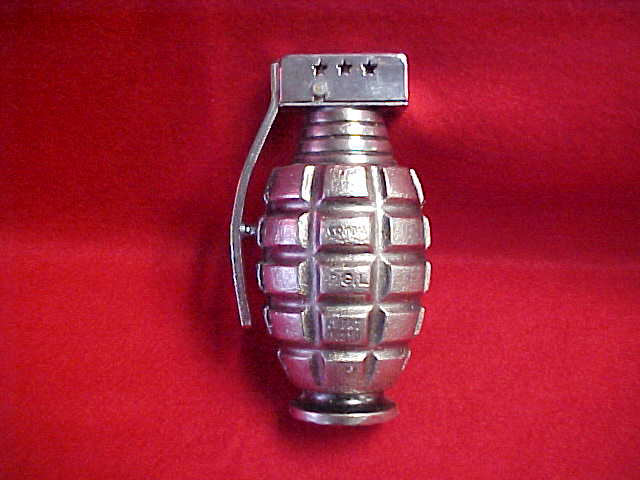 Hand grenade lighter. Working condition. It is marked on the side "combat P.G.L. date pat. 14210".
Price $35.00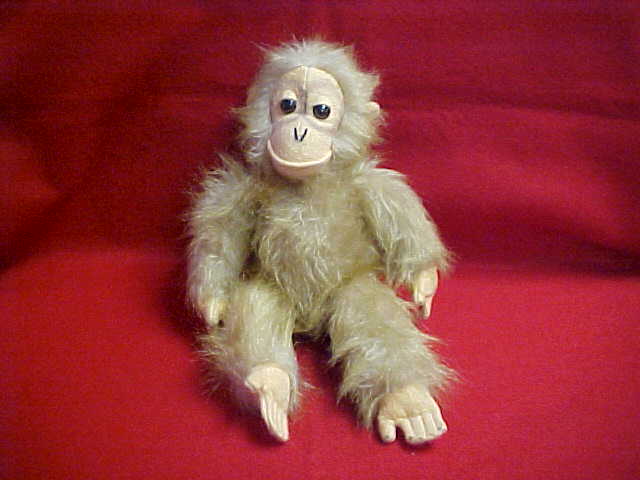 Dakin chimp stuffed doll. Tan fur. 14" long x 8 "
Price $35.00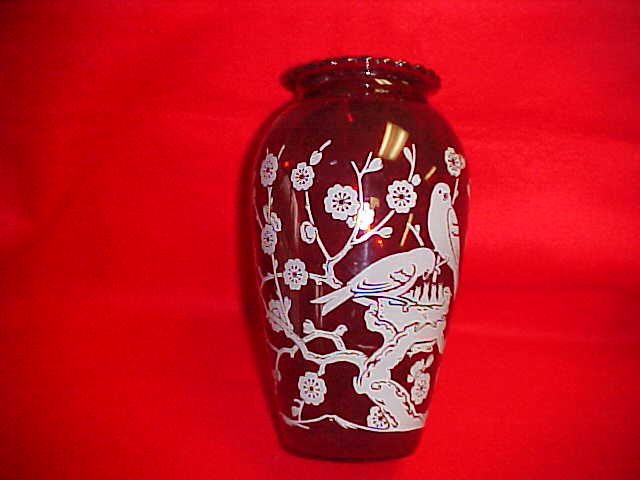 Ruby red vase with adult birds feeding their young in the nest. This is a beautiful piece with no chips or cracks.
9 1/4" tall x 3" at the bottom.
Price $45.00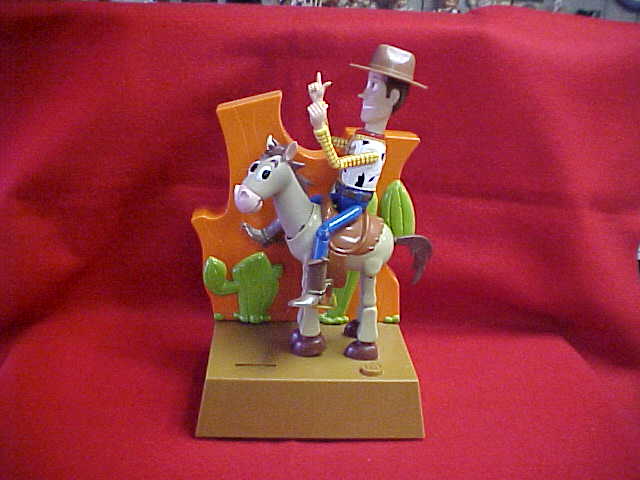 Woody toy story bank. The horse gallops and woody sings. It is made of plastic and in new condition. Battery operated. 13 3/4" tall x 8" wide. A wonderful collectable.
Price $65.00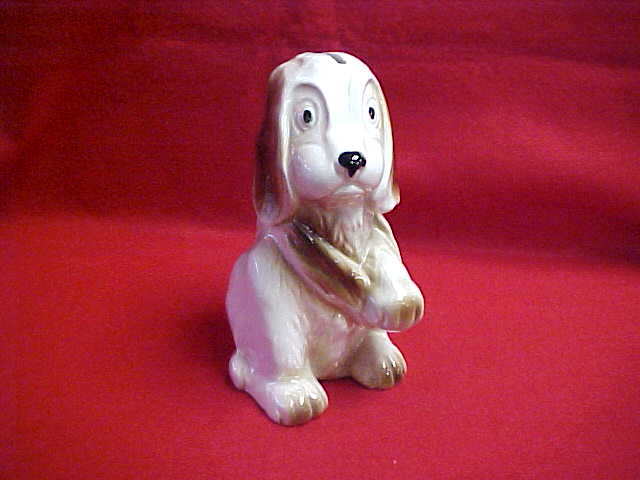 Ceramic injured puppy bank. Cream & brown. Puppy has one leg in a sling. 8 1/4" high x 6" wide. No chips or cracks.
Price $18.00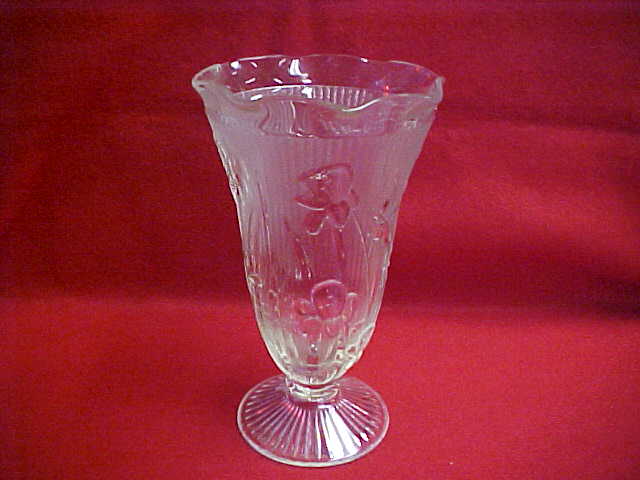 Iris clear glass vase (depression). 9 1/8" tall x 5 1/2" wide at the top. The vase is footed. No chips or cracks.
Price $39.00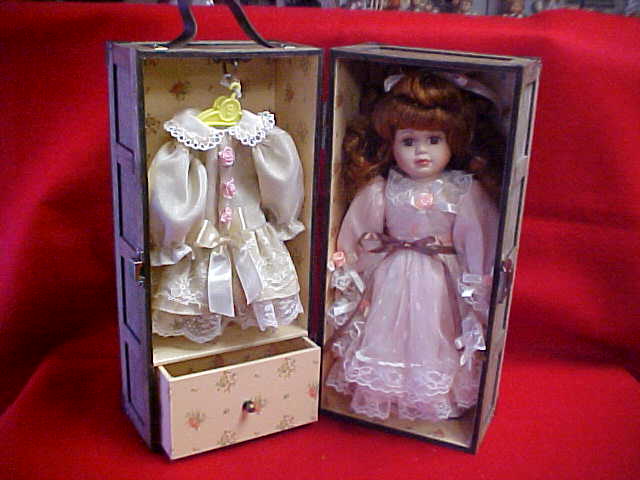 This beautiful red headed doll with her pink dress and rose's comes with her own case and extra dress. Near perfect condition. She is 12 1/2" tall and porcelain.
Price $20.00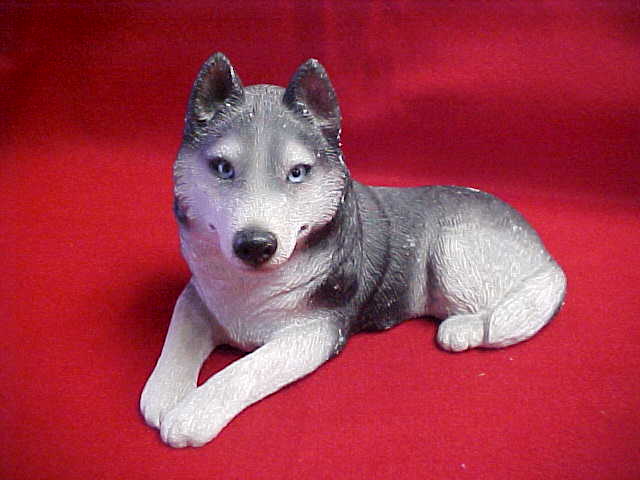 This is a sandicast figurine of an Alaskian Husky. It is black to gray to white. It has ice blue glass eyes. A wonderful scupture with original tags still in place. It is signed Sandra Brue. 9 1/4" long x 6" wide.
Price $50.00