These our a few items we have for sale. If you see something you like, you can email us at
eternity@michiganx.net
, or give us a call at (989)-362-2298. We accept Cashier checks and Money Orders.
Click Picture to Enlarge!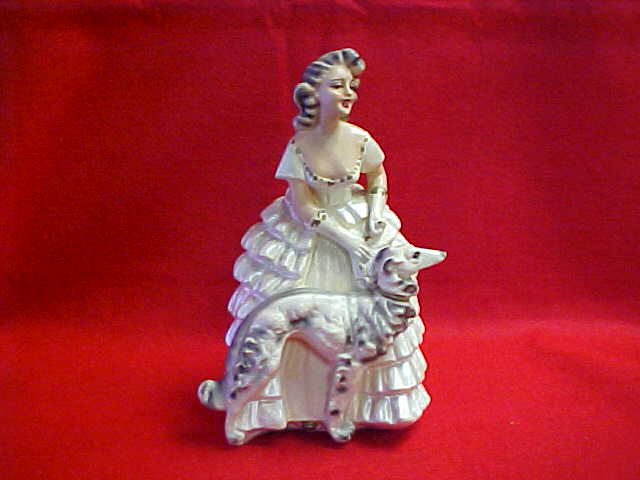 Item Thirteen: Chalk Figurine-Girl with Wolf Hound.
$83.00

Item Fourteen: Currier & Ives Dinnerware By Royal.
Set of 8. Blue/White with Soup Bowls, Platter, Cream & Sugar, and Gravy Boat.
$350.00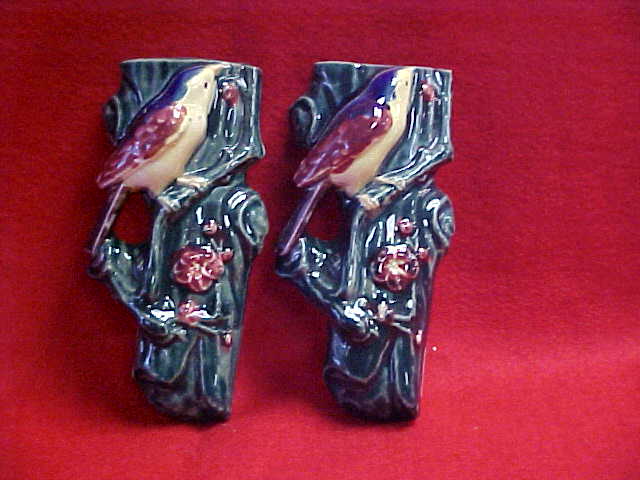 Item Fifteen: Wall Pockets-Bird on Tree Branch (Japan).
$45.00 each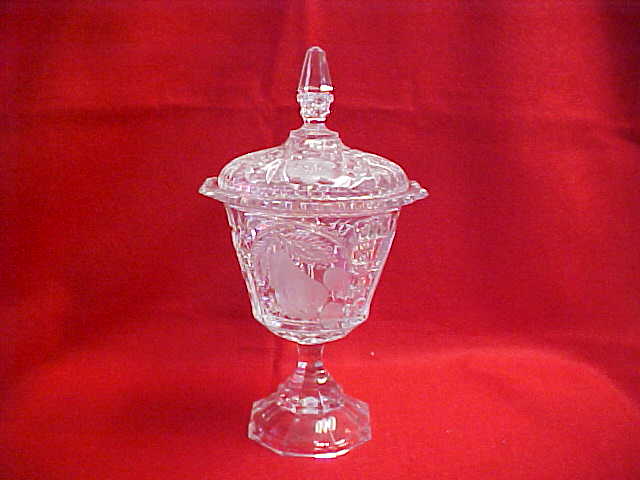 Item Seventeen: Crystal Candy Dish - Large with Lid.
$189.00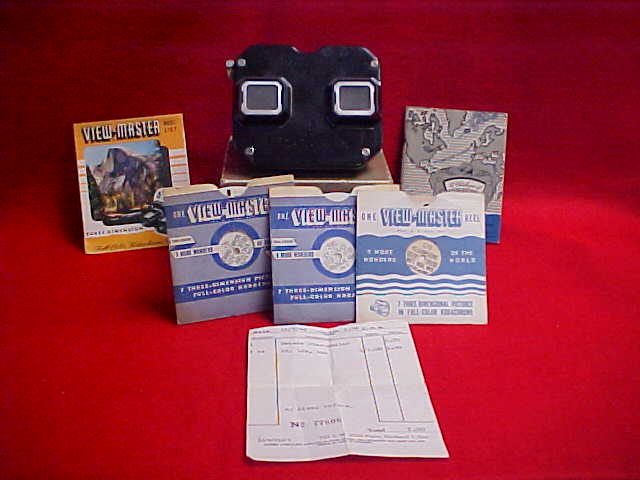 Item Nineteen: View Master with 3 Reels - Original Box, Instructions and Sales Receipt Dated Dec. 7, 1946.
SOLD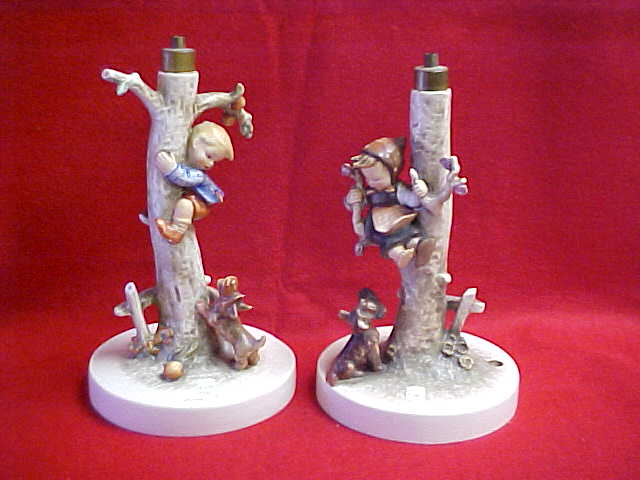 Item Twenty One: Hummel Lamp Base (Pair) - "Culprit"
$345.00 Boy (Hair line crack in Base)
$375.00 Girl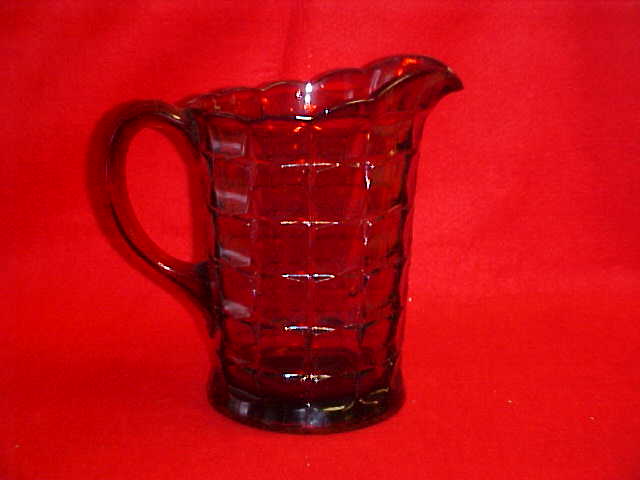 Item Twenty Three: Amberina Pitcher.
$115.00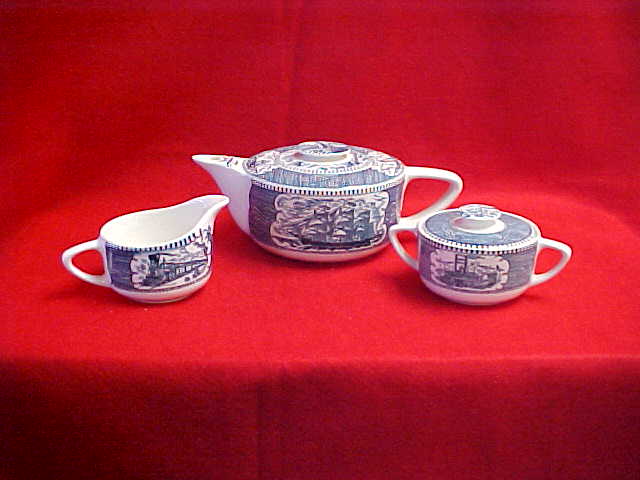 Item Sixteen: Currier & Ives Tea Set. Creamer and Sugar
By Royal. Blue/White
$176.00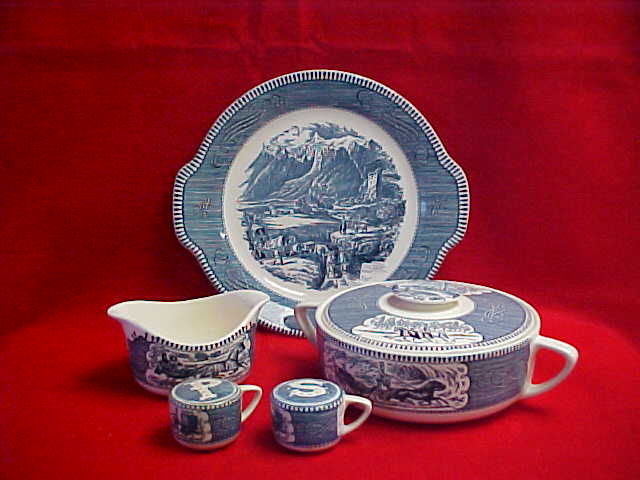 Item Eighteen: Currier & Ives. Covered Cassarole - $115.00,
Rocky Mountain Platter - $75.00, Salt & Pepper - $40.00,
Gravy Boat - $50.00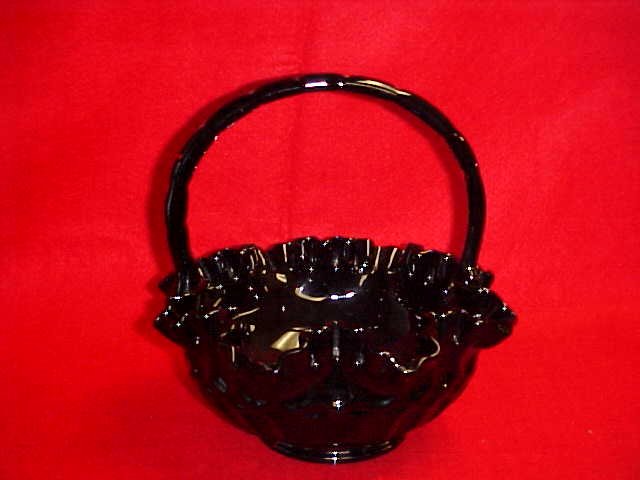 Item Twenty: Fenton Basket (Paper Label Gone) - Thumbprint Black.
$98.00
Item Twenty Two: Miller Tankard - "Birth Of A Nation" #75959
Made in Brazil.
$72.00